Register as a developer
Visit the Traxo Developer Center to sign up. After registering you'll receive a confirmation that your first app has been created. Be sure to also respond to the account activation email.
Provision your app
After you log in, you will need to create a new developer mailbox to forward travel itineraries to. Click on 'Mailboxes' in the left hand navigation and then 'Add A Mailbox' to create your own unique mailbox. At this point you will be able to forward travel itineraries to this e-mail address.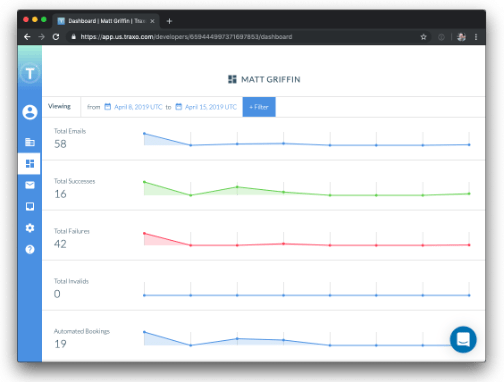 Send your first emails
Forward your reservation emails to your developer mailbox. Traxo's free plan includes a daily allotment of free parses through our automated channel.
Need some sample emails to get you started? Download a set here.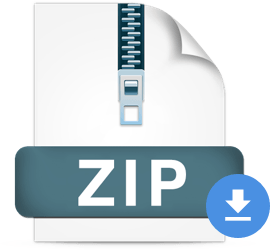 Get parsing results
Automated parsing results will arrive in approximately 5 seconds. Traxo CAPTURE recognizes reservations from thousands of sources, including airlines, hotels, car rental agencies, OTAs, and more. If the parsed results didn't arrive as expected, tell us. We want to know!
For more details on parsing travel booking emails and hotel folios with Traxo CAPTURE, take a look at our API documentation.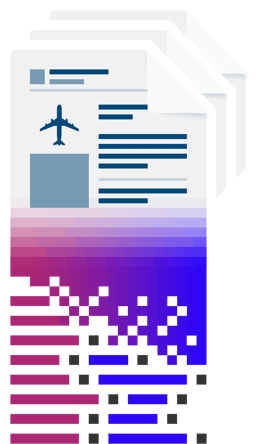 Ready to parse? Register now.