Flight Alerts.
Travel itineraries.
Points Tracking.
Free.
For iPhone, iPad, Android, and the web.
Made for going places.
Traxo is built for global travelers. Forward any reservation email to plans@traxo.com to automatically generate complete itineraries. Sync every reservation to your favorite calendar app. Receive free flight alerts by SMS, push, or email. Track your points and miles balances across 200+ loyalty programs. And connect with family, friends, and colleagues to share your travels. These features and many more are free, on iPhone, iPad, Android, and the web.
Flight alerts, solved.
With Traxo, flight alerts are always free. Customize how you receive notifications on any change to your flights, by push, SMS, and email.
Delays
Cancellations
Rescheduled Departures
Gate & Terminal Changes
Baggage Claim Announcements & Changes
Itineraries, automated.
With the Traxo TripBuilder, your trips are automatically titled, dated, sorted, calendared, and mapped. Simply forward any reservation to plans@traxo.com. TripBuilder knows when to add it to an existing trip, and when to create a new one.
Change of plans?
When plans are imported from your loyalty accounts, Traxo updates their changes automatically. And you can always re-sort your reservations however you like.
Support for over 200 travel sites.
Track your miles and points balances, and automatically import new reservations, with major airlines, hotel chains, rental car agencies, booking sites, and more.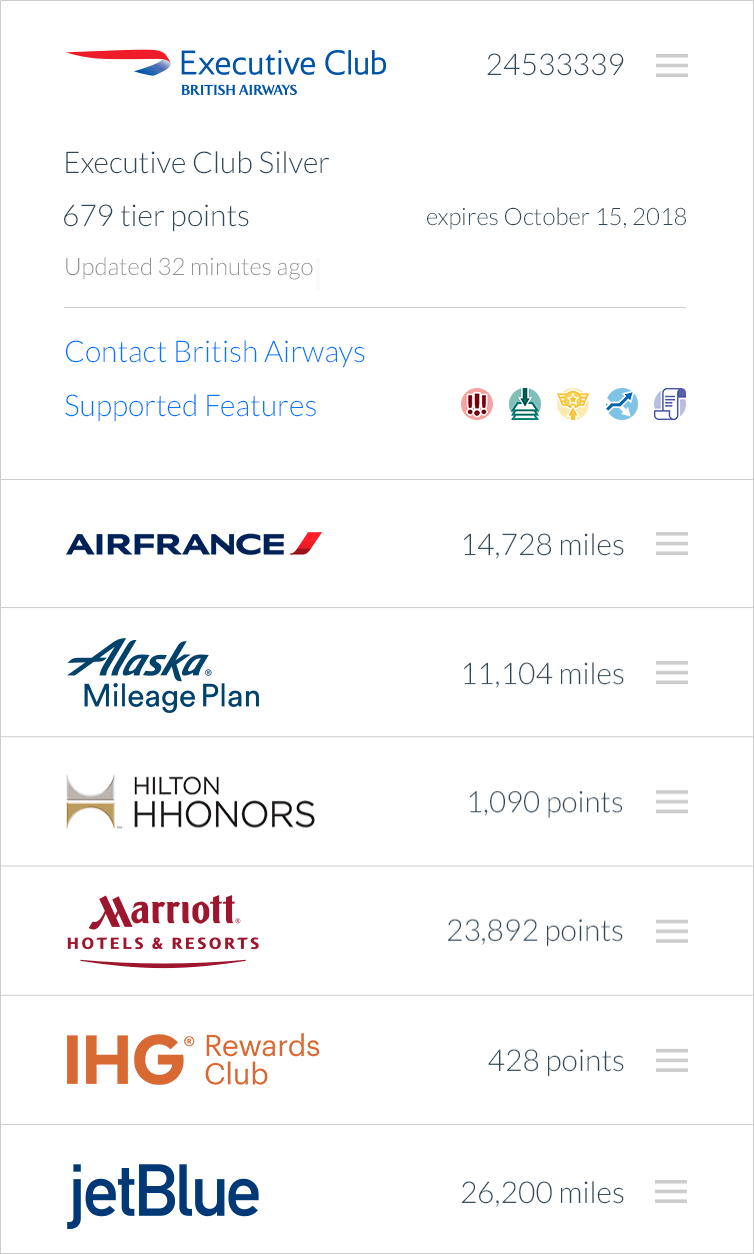 News travels fast.
The press has spoken. Traxo is the most powerful free app for managing your itineraries, your loyalty accounts, and your network of traveling friends, family, and colleagues.